Piano Lessons for Children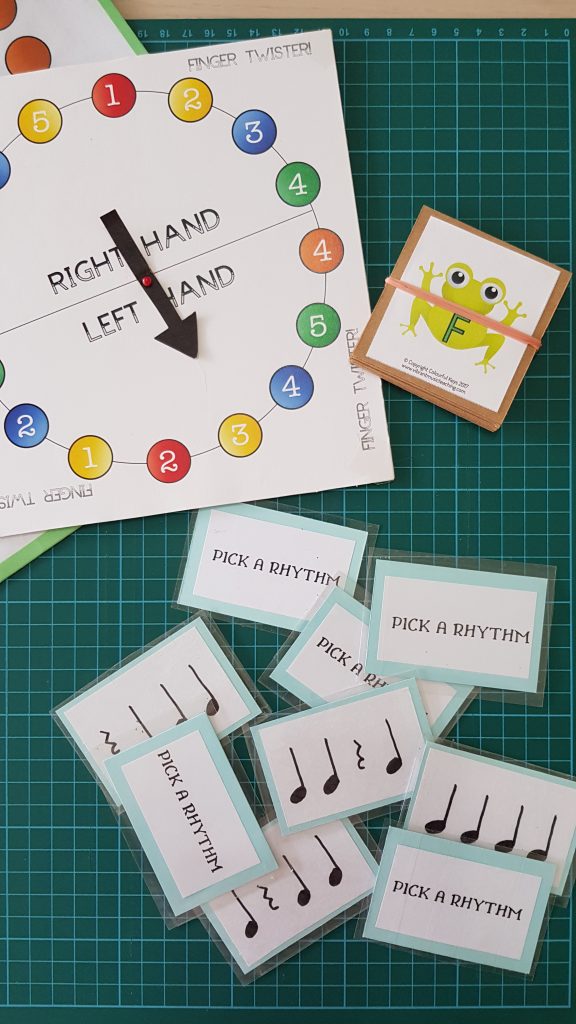 Learning to play the piano has a multitude of benefits and gives children the courage to try new things. It teaches them early on how diligent effort can lead to great outcomes. It also gives them a skill that they can enjoy for years to come.
My goal in teaching is to develop independent, well-rounded musicians who continue to play the piano for leisure even after their formal learning days are behind them.
Piano exams are not an end goal in my studio. They are optional for students who I think will benefit from the exam path.
I introduce a variety of methods and repertoire to keep children engaged and learning. Unlike many music schools that use only one book and method to teach all of their students, I bring together a variety of methods and introduce a range of books and materials to suit the learning style of the student. Moreover, children learn best when they are having fun so we play a lot of games in our lessons to reinforce new concepts and the kid love this!
Piano lessons with me allow children to explore the many facets of music learning, including:
Rhythm and movement
Vocal work such as singing
Improvisation
Composition
Pop and chord arrangements
I encourage my students to listen to a wide range of music and am happy to teach them their favourite songs as part of our lessons.
My students are also invited to perform at a year-end concert for family and friends, to showcase all they have learnt during the year. This opportunity to perform in front of others is invaluable for building confidence and for learning how to perfect pieces for the stage. Like all things we do here, we keep things fun and light so they have a safe and nurturing environment to perform in.
Piano lessons for children at my studio are structured as individual lessons or buddy lessons on a weekly basis.
Individual Lessons
Individual one-on-one lessons are either 30, 45 or 60 minutes in length, driven by the age of the student and their level of ability:
Ages 4 – 6 = 30 minutes
Ages 7 – 9 = 45 minutes
Ages 10 and up = 45 or 60 minutes, depending on the level of the student
I will recommend adjustments to the lesson length if needed based on the first few lessons.
Buddy Lessons
Buddy lessons consist of both solo and shared components, giving students the benefits of individual and social learning.
The shared component of the lesson is shared with another student of a similar age and involves doing activities such as musical theory, duet playing, composition and games.
The solo component focuses mainly on technique and playing pieces.
Buddy lessons are structured as 50 minute lessons (30 minutes solo, 20 minutes shared).
An example of a buddy lesson structure looks like this:
Chloe starts her solo session for 30 minutes.
Emma arrives at the studio and learns together with Chloe for 20 minutes.
Chloe leaves and Emma continues with her solo session for 30 minutes.
Buddy lessons can be a good option for siblings or friends, as it encourages social learning from each other and makes lessons even more fun!
For ease of pick-up and drop-offs, students are very welcome to stay at the studio during the solo session of their partner as there is plenty of space for further piano work or other activities. There is a weighted digital piano with headphones they can use, and desk space if they want to read, write, draw or use their iPads.
What age is best for Buddy Lessons?
This depends on whether the student will be in the studio during their buddy's solo session. If so, they need to be able to occupy themselves independently during the 30 minutes that their buddy is receiving my full teaching attention. Usually this would be at age 7 and above but I'm not prescriptive about this as every child is different!
Exams
Exams are a great motivator for some and provide an assessment of a student's progress at a point in time. However, exams are not a requirement of my studio and don't form the basis of my teaching. I don't believe in pushing a child to sit two or three exams a year at the risk of sacrificing their enjoyment of learning. Piano doesn't need to be rushed.
Nonetheless, if I think an exam would be beneficial for your child's progress (and some respond well to a bit of pressure) and/or if you are keen for them to take exams, I can certainly coach them through the syllabus and prepare them thoroughly.
In Singapore, most students take exams through one of two piano examination boards:
Associated Board of the Royal Schools of Music (ABRSM). ABRSM is the UK's largest music education body and is internationally recognised. Practical piano exams can typically be taken at three different session times a year where students are assessed using a universal marking criteria by examiners from the UK.
Trinity College London (Trinity). Trinity is a leading international exam board and independent education charity that has been providing assessments around the world since 1877. Practical piano exams are offered twice a year in Singapore and students are assessed by examiners based in Singapore using the Trinity assessment criteria.
More Questions?
Check out the Lesson FAQ's or contact me for more information!
Ready for your free first lesson?